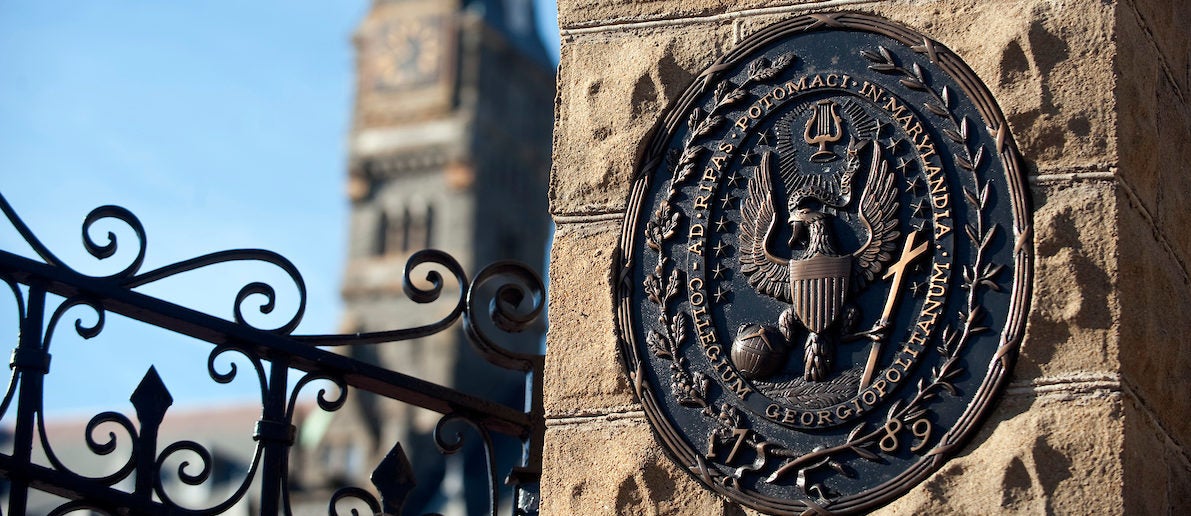 About the Institute
The Health Policy Institute is a multi-disciplinary group of faculty and staff dedicated to conducting research on key issues in health policy and health services research.
Institute members are engaged in a wide diversity of projects, focusing on issues relating to health care financing, the uninsured, federal health insurance reforms, quality of care and outcomes research, mental health services research, and the impact of changes in the health care market on providers and patients.
The products of the research carried out by Institute faculty are disseminated through a variety of mechanisms. Taking advantage of our location in the nation's capital, Institute faculty often present their findings to federal policy makers. This may take the form of formal presentations, such as providing expert testimony at Congressional hearings, or informal briefings and meetings with Congressional and Executive branch leaders. Institute research findings also are disseminated through special publications by sponsoring foundations, in books, and in academic journals.
Institute Research Centers and Affiliated Projects
Latest from the Health Policy Institute